As opening day approaches, the mood begins to grow more and more anxious, and a bit apprehensive. Luckily, moments of ecstatic elation punctuate the worry, keeping us level-headed as can be expected. Staffing nearly complete, Chef Nikki, who I'll go into great detail about at some point soon, has been a valuable resource in many areas beyond the kitchen, and is, in some ways, the keystone of our operation. It's our vision, but her paintbrush, and our collective reputation.

Had a good pretzel lately? It's not easy to find a real Philly soft pretzel in this neck of the woods. I'm not sure why woods are described as heaving necks, but I can assure you that the woods' necks in this area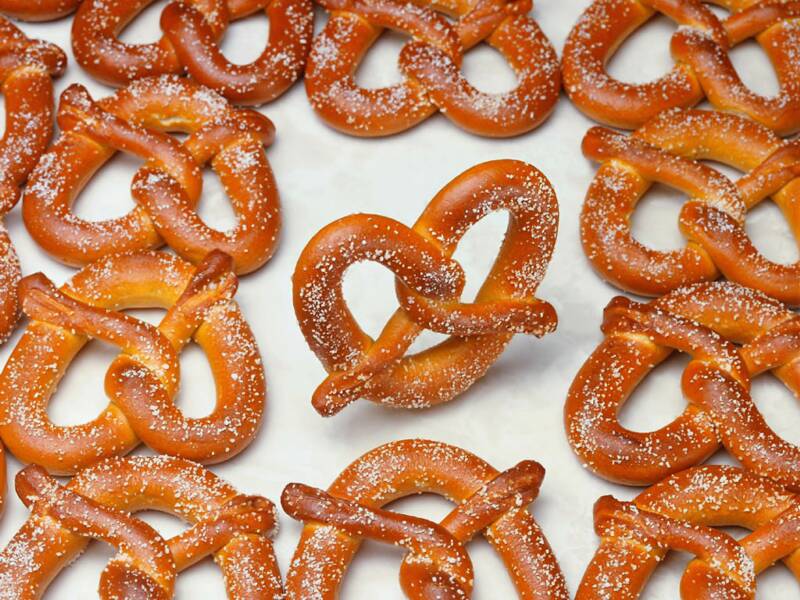 are Pretzel-Free. This is an unfortunate predicament, because a certain dish I've conjured up involve drunken Bavarians, which invariably run around Germany eating sausages accompanied by soft pretzels. In the states, Pennsylvania is the conduit to all things German and Pretzel-y, hence, my need to source the twisty, malty, salty wonders from 3000 miles away.

We shall open on the 4th of July, the celebration of Occidental's freedom to enjoy a beer, a sausage, and a pretzel at their local pub.